Looking after your feet in lockdown
COVID-19 has resulted in many Melbournians spending significantly more time at home. It is a tough time for all, but we must keep positive and continue to look after both our physical and mental health – and our feet are no exception!
At Melbourne Podiatrists & Orthotics we have seen many lockdown related foot problems emerge over the past few months, some are which outlined below.
Painful feet & the importance of good footwear
Our feet are used to plenty of support of which the most basic level is our footwear. During lockdown we are all spending increased time at home and many people are spending long periods of time in soft unsupportive slippers, slides or no shoes at all.
We are finding this is increasing the rate of foot pain and injuries such as:
arch and heel pain
foot and muscle fatigue
joint pain
callus and corn development
Unsupportive slippers and slides result in our feet working extra hard to grip our feet (via toes clawing) to the shoes so that they don't move and slip around. This leads to muscle overuse, tendon pain and foot fatigue.
If starting a new running or walking exercise program you must ensure your feet are ready to go with a good supportive pair of walking or running shoes. The wrong pair of shoes can cause a multitude of foot problems.
For our elderly, the more tired and sore your feet and legs get increases the chances of falls. Poor choice of footwear can not only be a tripping hazard but also result in a decrease of balance, increasing the risk of falls.
You can help minimise the risk of foot problems during lockdown by wearing good supportive footwear, even if planning to spend all day indoors. Look for shoes such as runners with a firm sole and strong heel counter.
If you are unsure which shoes you should be wearing during lockdown or if your runners are the right type for your feet then make an appointment with one our Melbourne podiatrists.
Cold Feet
We have noticed a shift towards younger people experiencing chilblains, particularly this winter and this may not be due solely to the weather. With people studying and working from home during lockdown  more people are spending excessive amounts of time barefoot, exposing their feet to cold floor boards and tiles.
Prevention is the key to treating chilblains. Try and keep your body warm and feet insulated during lockdown and avoid excessive exposure to the cold.
Covid Toes
Covid toes deserves special mention during the pandemic. These are a frost-bite like rash on a person's feet or toes with the appearance very similar to chilblains. Anecdotal evidence from around the world shows perhaps it is a less common symptom of COVID-19.
The most important thing during lockdown is to regularly check your feet. If you see any unusual changes of the toes or feet then you should get them assessed by one of our Melbourne podiatrists. If you think you may be suffering from Covid toes we recommend using our telehealth service which will save you a trip to the clinic.
Let us keep your feet on track
Whilst many things have been put on hold, your foot health should not. Keep your feet in good condition during lockdown so you can keep walking which is good for your health and mental well-being.
We remain open during this lockdown period and are more than happy to help with any foot related concerns. You can feel safe visiting us as we adhere to strict social distancing and hygiene protocols which you can read more about here.
We look forward to keeping your feet on track at Melbourne Podiatrists & Orthotics.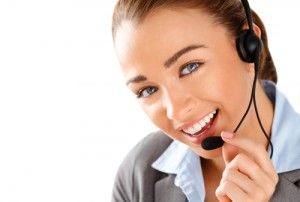 Are you suffering foot pain during lockdown?
If you are suffering from painful feet during lockdown book an appointment with one of our friendly podiatrists today.