The importance of wearing a face mask
These are tough times for all during the coronavirus pandemic and with case numbers rising in Metropolitan Melbourne the Victorian Government last week made it mandatory for the public in those areas to wear face coverings. Designed to reduce the spread of the virus, wearing a face covering protects you and the community by providing an additional physical barrier to COVID-19.
MPAO – no mask  – no treatment policy
At Melbourne Podiatrists & Orthotics the wearing of face masks (or face coverings) is now mandatory for all patients and visitors to our clinic. You may be refused entry and treatment if you do not wear one. Exceptions to the rule include those who have a valid medical reason or children under 12 years of age.
NB. The government fine for not wearing a face mask when leaving home in Metropolitan Melbourne is $200.
A face covering needs to cover both your nose and mouth. It could be a face mask, bandana, scarf or face shield. More information on the rules and regulations for wearing a face mask can be found on the DHHS website.
How to wear a face mask
What does the research say about face masks?
Health experts say the evidence is clear that masks can help prevent the spread of COVID-19 and that the more people wearing masks, the better.
A Victorian Government press release states that studies have recently shown that, even when factoring in imperfections and human error, wearing face masks can reduce transmission of coronavirus by around 60 per cent.
A systemic review commissioned by WHO (World Health Organisation) found masks reduced the risk of spread by 67 per cent, while a close-fitting protective device such as an N95 respiratory mask reduced it by more than 95 per cent.
Does the type of mask make a difference?
The type of face mask or covering does make a difference. Some types are more effective at reducing droplet spread than others. Research performed by Flordia Atlantic University simulated droplet spread from coughs using a fog machine and green laser. They then simulated the efficacy of 4 common types of face masks – a loose bandana, a cone-style mask, a folded handkerchief, and a homemade two-layer cotton mask. This can be seen in the video below which makes for fascinating viewing.
Overall research indicates that the best mask is an N95 respirator mask as this blocks 95% of particles. Out of the masks tested in the video above, the cone-style and home made cotton masks were the most effective. If ranking various types of masks in order from most effective to least effective it would look like:
N95 Mask
Surgical / Cone style masks
Home made 3 or 2 layer cotton mask
Bandana
Whilst some masks are better than others at the end of the day it's important to remember that any face covering is still better than wearing nothing when trying to stop the spread of COVID-19.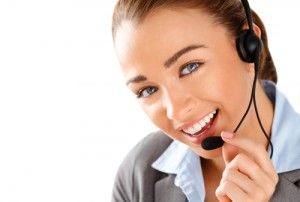 Do you need a foot treatment?
Melbourne Podiatrists & Orthotics remain open during the coronaviurs pandemic. With social distancing and other policies in place you can feel safe visiting us when in need of podiatry treatment.
So if you need a foot treatment book an appointment with one of our friendly podiatrists today!