Starting Fresh – Running back into shape
Well done Melbourne! We have reached a 14 day average of 0 and we are finally approaching the end of a long hard year. Are you, like many Melburnians looking for a fresh start by running yourself into shape this summer?
This year's lockdown period has led many people to become less active than they were previously. This is due to a number of factors including; cessation of team sports and the distance limits on exercise put in place during Covid lockdown. This lack of activity and conditioning could cause a number of setbacks to arise when getting back into activity.
Handy tips for getting back into running
Here are some handy tips on how to look after your feet and avoid injury when getting back into running:
Pace yourself
Going from 0 to 100 in a short time period or starting off back where you were with distance pre-lockdown, could leave you with an unwanted injury. A good example of pacing is running 3 days per week and starting with a good low range of 2-3kms and build up from there.
Refresh those running shoes
Footwear that is appropriate for your foot type is very important to get right when getting into exercise. But how do you know which shoe to get? A gait analysis assessment performed by one of our Melbourne podiatrists can highlight potential injury risk factors and assist in getting a shoe that will help prevent these injuries.
Warm up and stretch those muscles
If you are tight in certain areas, you should be focusing on activating these muscles before going for a run. A common area of tightness is the calf and I would always recommend at least some form of calf stretching prior to running. The calf can contribute to a number of foot and leg ailments, such as plantar fasciitis.
Blister prevention
Blisters on your feet can be severely limiting and often happen when people start getting into running, as there are new frictional forces occurring on the foot. Using good natural fibre socks such as cotton will assist in blister prevention. Thick calluses can also make things worse and it is best to keep them maintained. Going to see your podiatrist for regular callus debridement can help you control those nasty blisters.
Happy trails Melburnians! Remember prevention is key! At Melbourne Podiatrists and Orthotics we are always here for you and your feet, so if you are having pain or discomfort when running make an appointment with one of our friendly Melbourne Podiatrists today!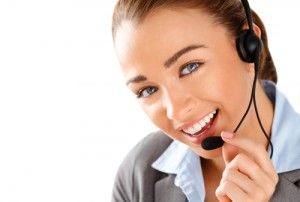 Has a podiatrist checked your running gait?
At our Melbourne foot clinic our podiatrists are experts in the diagnosis and treatment of conditions affecting the foot, ankle and lower leg. This includes running gait analysis.
So if you are suffering from pain when running book an appointment with one of our friendly podiatrists today!