Our Podiatry Clinic
Our podiatry clinic is designed to provide you with the highest quality foot care
Our podiatry clinic in Melbourne is a place to relax
Our new state-of-the-art podiatry clinic in Camberwell is not like other podiatry clinics. We focus on your needs and delivering high quality foot care and hence we refuse to service patients in small, cramped surrounds. We believe that a podiatry clinic should be a clean, inviting place to relax, whilst providing optimum space and functionality for both patients and podiatrists. So as our business grew over the years so did our desire to provide our patients a with a cleaner, more modern, larger space.
Our new modern state-of-the-art podiatry clinic in the heart of Camberwell was finally completed in October 2016. Designed by renowned medical fit out specialist, Medifit, the result is a stunning podiatry clinic that reflects the professionalism of Melbourne Podiatrists & Orthotics whilst creating a sense of relaxation and tranquillity for our patients. We are not afraid to say that you will struggle to find a higher quality and more relaxing podiatry clinic in Melbourne.
A podiatry clinic designed with YOU in mind
Our Melbourne podiatry clinic is modern, spacious and allows for a perfect flow of patients and podiatrists. It has been specifically designed for YOU, the patient, and designed to cater for the whole family. Features include:
Tranquil reception area with fantastic magazine selection and cold filtered water

Kids corner with play castle, leggo table and large selection of toys

Five extra large podiatry treatment rooms – space for the whole family

Biomechanics and computer gait analysis room

Steriliser room meeting the highest Australian infection control standards

Staff room that creates a great team environment for our podiatrists

Administration and store room

Orthotic workshop for quick onsite repairs and modifications
A fun and inviting space for children
Our Melbourne children's podiatrists love kids and can treat a whole range of children's foot problems. Our podiatry clinic is not only designed for children's podiatry treatment but it is also a welcoming and friendly place for children to visit. Children will absolutely love our kid's corner with its fantastic play castle, leggo table, books and selection of children's toys.
A podiatry clinic designed for adults and parents
Our podiatrists love treating adult feet and our podiatry clinic is designed for the whole family. We know how hard it can be for parents to get to podiatry appointments when you have extra little ones in tow. Our treatment rooms have been purposefully designed with extra space so there is plenty of room for pushers, prams and other family members. We also love children to visit when you require treatment. Let the kids be entertained in our fantastic kid's corner whilst you relax in modern comfort as we treat your feet to luxury.
A clinic that cares for and is designed for the aged
Our podiatrists love caring for ageing feet where foot care and mobility is essential to maintaining a healthy lifestyle. Our clinic has disabled ramp and lift access to fully cater for an ageing population. The modern spacious design contains extra large doorways and hallways allowing plenty of room for walking frames and mobility walkers.
Take a 360° virtual tour of our Melbourne Podiatry Clinic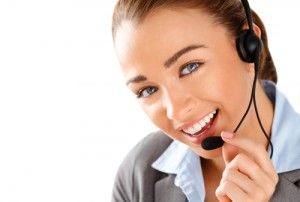 Put up your feet and relax in our modern podiatry clinic!
Melbourne Podiatrists & Orthotics specialises in podiatry care and orthotic therapy for the whole family. Our podiatry clinic is modern, spacious and designed to suit your needs.
To make an appointment at our Melbourne podiatry clinic contact us today.